Two best friends. One unbelievable season.
After unwaveringly supporting each other through a devastating dual breakup in the season 26 finale of "The Bachelor", fan favorites and fierce women Gabby Windey and Rachel Recchia stand by each other's side yet again as they set out on a journey to find love. The two co-star on the upcoming season 19 of "The Bachelorette", with Jesse Palmer returning as host.
"The Bachelorette" is a production of Next Entertainment and Warner Bros. Unscripted Television in association with Warner Horizon. Mike Fleiss, Martin Hilton, Nicole Woods, Bennett Graebner, Louis Caric, Peter Geist, Peter Gust, Tim Warner, Jodi Baskerville and Jeff Thomas are the executive producers.
The recent past
With a new season perpetually around the corner, it can be hard to keep up with goings-on in the Bachelor nation. To help you catch up, start by checking out the most recent Bachelor and Bachelorette.
Hall of infamy
Of course, neither The Bachelor nor The Bachelorette are entirely about love. Sometimes, they're about pure, cold-hearted strategy. Overplay your hand, though, and you might be looking at the show in the rear view mirror. Here are a few contestants whose gameplaying skills left a bit to be desired.
Bachelor Nation Wiki
We're an ABC OFFICIAL wiki made by fans — and most importantly for fans — of ABC's Bachelor Nation franchise. Whether you like The Bachelor, The Bachelorette, Bachelor in Paradise — or anything else that happens in the Nation — we're a great place for you to be! Wanna help us celebrate the love? Sign up for a free account and start editing today!
Your host(s)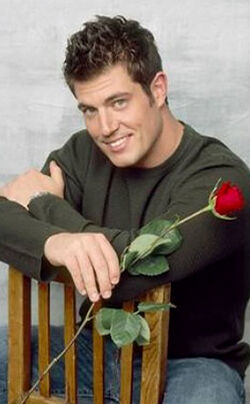 Jesse Palmer, a previous Bachelor, will be stepping in and temporarily hosting The Bachelor.